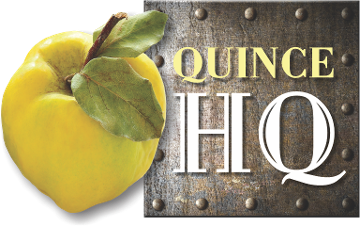 Turkish Delight remains one of the most exotic sweets. Pictured is the quintessential rose-flavoured kind; all perfumed, pink and unctuous, soft and gooey, and full of finger-licking gorgeousness. That's why I'd love to create a quince version, just like the one pictured. Now that would be food heaven; which got me thinking about paradise gardens, orchards, and love poems.
This month we uncover …
The ancient origins of paradise gardens
Pruning for fruit productivity
A love poem featuring quinces
Storing quinces the Roman way
An ancient recipe for fālūdhaj that will delight.
Here's to the joy of little sweet treats.
Cathy x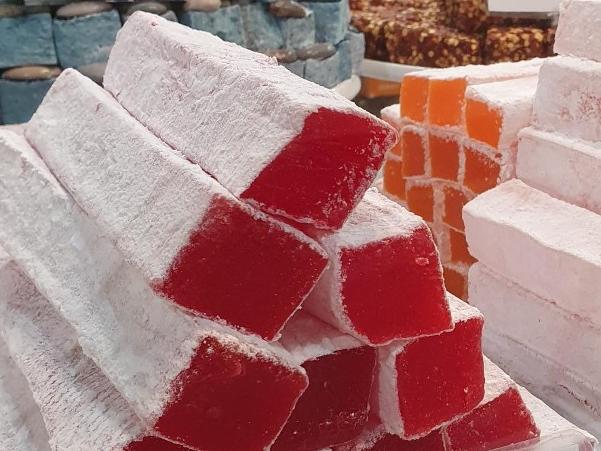 Thank you. Thank you. Thank you.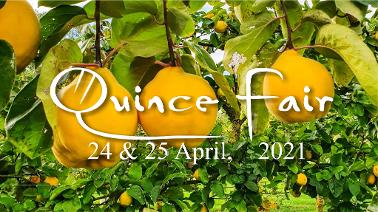 What a joy to see so many people visiting our open garden event at our Still Water property on the 24 and 25 April, 2021. The feedback has been amazing and so uplifting. We've been touched by all your kind thoughts about our garden and quince orchard. Thank you.
We see it every day so it always comes as a surprise to receive such glowing comments from others viewing our garden for the first time. We loved that you embraced our sixty-year-old park garden with its towering River Red Gums and deciduous trees. Many of you told us how peaceful and relaxing it was to walk among the trees, and then to soak up the reflections of the gums echoed in the adjoining wetlands. Thank you.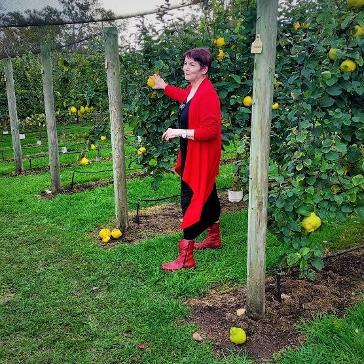 The tours of the quince orchard turned out to be more popular than we'd imagined. While we'd like to think that there are many more converts to the joys of growing, cooking and eating quinces as a result of the Quince Fair weekend, it was touching to speak to so many people who wanted to share their favourite recipe or fondest family memories. Thank you
While there were a few anxious moments for Rick and I in the days and weeks leading up to the weekend, they all faded away when the first keen visitors arrived early Saturday morning. We had a great team of friends who volunteered their time, good humour and expertise; before, during and after the event. We partnered with eight wonderful small businesses and our local CWA branch members, who all said they all enjoyed the experience of getting out-and-about and meeting with customers (post-2020). Thank you.
Now the burning question. Will we do it again? Truthfully, we won't do another event this year, but we haven't discounted opening up our garden later in 2022.
So, watch this space!
Cathy x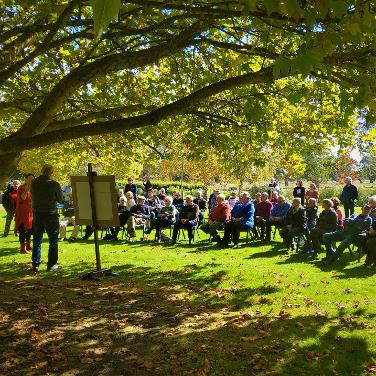 Pictured: Cathy in a quince orchard tour (top or left) & Tim Heysen speaking about a painting of quinces by his Aunt Nora (above)
At Quince HQ we want to inspire a sense of wonder, curiosity and excitement about quinces; a really old fruit that is being rediscovered … and loved again. And there really is so much to love!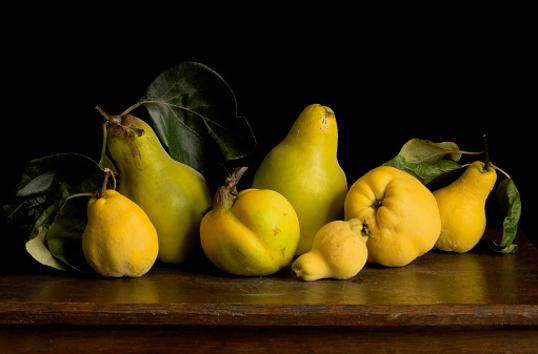 You can delve into a wondrous quince-inspired world full of stories of love, lust, legend, and traditions; be tempted by fascinating and every-day recipes; be enchanted by artworks and poetic musings through the ages; or even be enthused to grow a tree. Be prepared for something special.
Quince isn't just a fruit
… it's an experience.
. . . . . . .
When summer slips away and the leaves begin to fall, quinces are readying their magic powers
It's a fruit with personality: voluptuous, sensual, golden, fragrant, sublimely aromatic, and oh so versatile. It's true that they aren't much fun to eat raw … but the wow factor comes during cooking: Quince + sweetener + heat + time = heaven on a spoon. Pure alchemy.
Though related to apples and pears - which you can tell by their shape - they are botanically different. Their fancy name is Cydonia oblonga; one that shouts back to ancient Greece where the very best quinces in the world were grown in Kydonia, on the island of Crete.
All 16 known quince varieties currently in Australia are growing in the Quince HQ orchard.
Varieties
The Quince HQ orchard was established in 2013. All sixteen varieties of quince trees have since been sourced from three specialist heritage fruit tree nurseries in Tasmania and Victoria:
Angers
Apple
Champion
De Bourgeaut
De Vranja
Fullers
Master's Early
Missouri Mammoth
Mummery's Seedling
Orange
Pineapple
Portugal
Powell's Prize
Rea's Mammoth
Smyrna
Van Deman
There was a time, in the early 1900s, when there were 40 varieties known to be growing across Australia.